America's Little Switzerland
Experience the charm of Europe on a day trip to "America's Little Switzerland!" The picturesque town of Jim Thorpe, PA boasts a breath-taking location bursting with Fall foliage.
Start the day with lunch at Molly Maguire's, the town's old-est pub. Then, explore the quaint downtown nestled against the mountains. The medieval style churches and Stone Row Lane will make you feel like you're in Europe for the day!
This afternoon, it's all aboard for the day's grand finale! Ride the rails through the soaring mountains and countryside during a vintage train ride. At the peak of fall foliage, ride turn of-the-century rail cars through the Lehigh Gorge Scenic Railway and along the Lehigh River.
For some Victorian history, step back in time on an optional tour of the Asa Packer Mansion. This stately manor overlook-ing the town is considered by many to be the centerpiece of Jim Thorpe. And it was the inspiration behind the design of the Haunted Mansion at Walt Disney World!
ASA PACKER MANSION
ENHANCE YOUR TRIP - OPTIONAL TOUR
$20 PER PERSON
This optional tour requires walking up 60 steps that lead to the entrance of the mansion, followed by a walking tour of the manor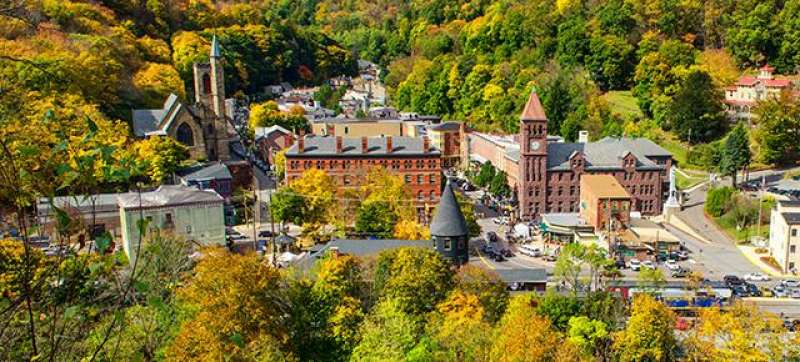 Departs
Thursday October 24, 2019
8:30AM Paramus
9:00AM Totowa
Returns
Thursday October 24, 2019
Includes
Transportation, Lunch, Vintage Train Ride