The Edge Observation Deck
The New West Side at Hudson Yards
Featuring the Highest Observation Deck in the Western Hemisphere

The Edge at Hudson Yards is now the Western Hemisphere's highest outdoor observation deck. Just opened this year, its one-of-a-kind design is suspended in mid-air, giving the feeling of floating in the sky with 360-degree views. Look 100 stories down through a thrilling glass floor, lean out over the city on angled glass walls and experience views of New York City like never before!
Hudson Yards has become the cultural center of Manhattan's New West Side. In addition to The Edge, join us for a private tour to see the area's other new marvels including:
The Vessel, a landmark architectural marvel
The Shed, a stunning new center for the arts
The Mercado, a chic and sprawling new food market
Begin the day with a three-course lunch at Bottino and followed by several new perspectives of the city!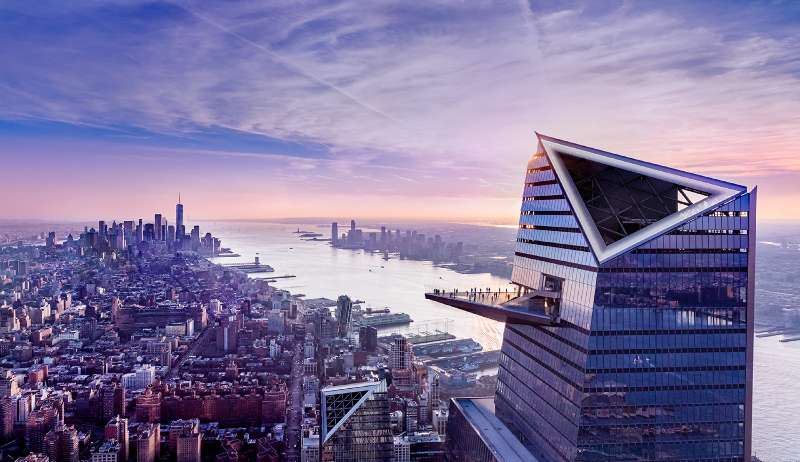 Departs
Wednesday September 30, 2020
10:00am Totowa
10:30am Paramus
Returns
Wednesday September 30, 2020
Includes
Guided Tour of The New Hudson Yards
Admission to The Edge Observation Deck
Three-Course Lunch at Bottino Restaurant
Green Mountain Tour Director
Taxes