Debut of New Hayden Planetarium
150th Anniversary of the American Museum of Natural History
Debut of New Hayden Planetarium

This year marks the 150th Anniversary of the American Museum of Natural History. To mark this auspicious milestone, the museum's prestigious Hayden Planetarium blasts off with an innovative transformation. In what is being called "the most advanced planetarium ever attempted," the planetarium debuts new technology that will have audiences feel like they are flying through space.
Narrated by Academy Award-winning actor Lupita Nyong'o, the newly released planetarium show is getting rave reviews, with the media calling it "out of this world."
Join the celebration with a guided tour of the museum and a movie screening on the museum's 40-foot tall, giant-screen. Be amazed by the museum's collection which features 33 million artifacts and specimens, including its massive dinosaur skeletons, the Giant Sequoia and their signature Great Blue Whale looking over it all.
Begin the day with a three-course lunch at Elea Restaurant, a Greek favorite on the Upper West Side.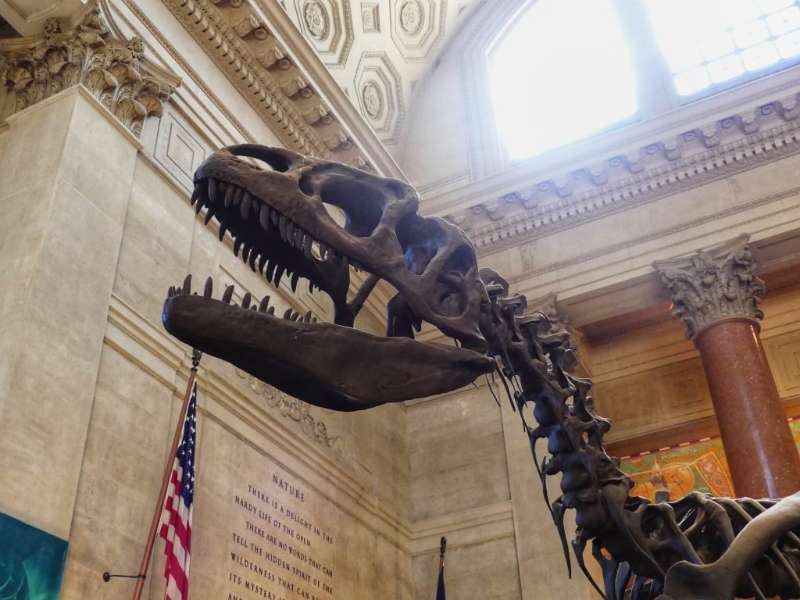 Departs
Wednesday October 14, 2020
9:30am Totowa
10:00am Paramus
Returns
Wednesday October 14, 2020
Includes
Museum Guided Tour
Debut Presentation At The New Hayden Planetarium
Movie on the Giant-Screen
Lunch at Elea Restuarant
Green Mountain Tour Director
Taxes